Stoke Bruerne Class 3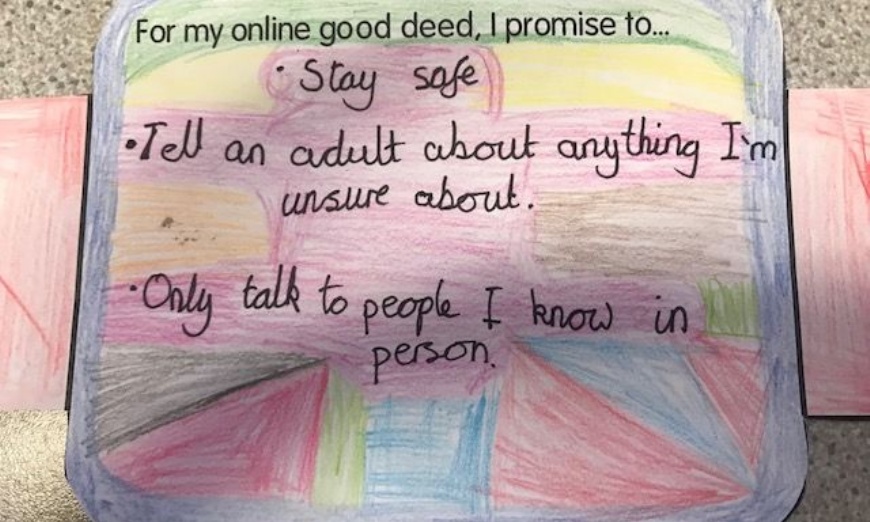 What Class 3 got up to on Safer Internet Day...
We explored which online behaviours have a positive effect on young people, and which types of online behaviours have a negative effect. We considered how we could manage an online conflict in a positive way, and describe actions we can take online that will make themselves and their friends feel happy and good about themselves.
In the photos you can see on our Apple watches promises we have made to stay online.