Mission Statement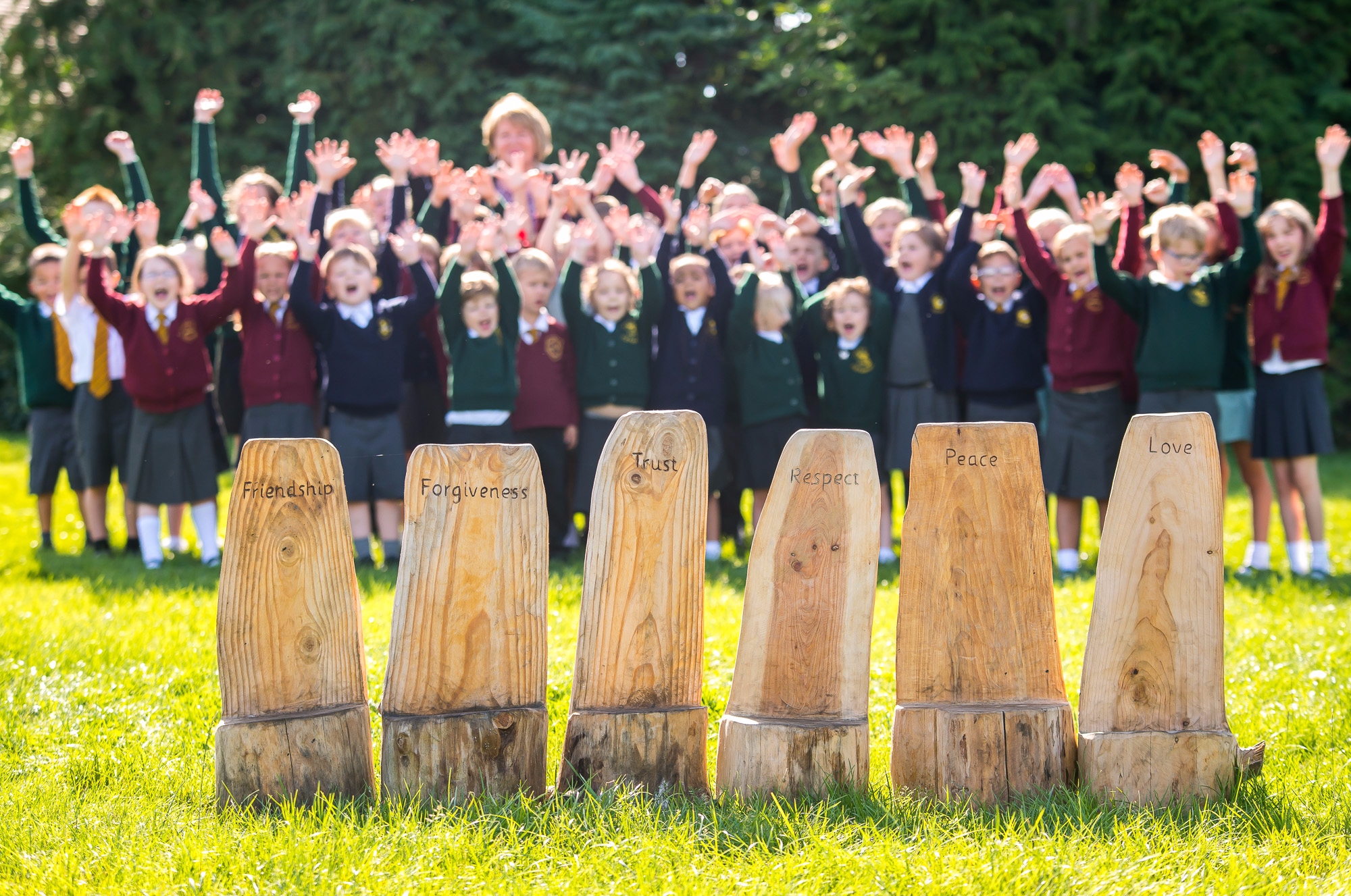 The Forest CE Federation benefits from close links with the three churches: St Mary's , St Mary the Virgin and St John the Baptist. Their respective clergy are closely involved in the spiritual life of the school. Among other things, Revered Karen Jongman is on the Governing Body and is a frequent visitor to the schools.
Our school's values of friendship, respect, love, trust, forgiveness and peace are rooted in Christian teaching and explored at every opportunity during collective worship and RE lessons. They impact on all learners and enable them to flourish as individuals, whether they are Christian, of other faiths, or of no faith.
We have identified the following aims as being of prime importance to the education we provide for our pupils
Ensure that each child realises his or her full potential as one of God's children
Meet the needs of individual children in a caring Christian environment
Develop supportive links between home, school, federation, church and community
Develop confidence, independence, self-esteem, together with respect for all people
Provide high quality teaching and stimulating learning opportunities
Establish high expectations of attitude, behaviour and attainment
Prepare children for their responsibilities as good citizens and develop their role in the community
What OFSTED said ...
"Pupils fully deserve their reputation in the area for their courtesy and exemplary behaviour."
"Pupils are very reflective, and think carefully about people in the world who are poor or suffering from oppression. They develop an excellent awareness of moral issues and show a deep understanding of how their actions affect others"
"Behaviour is exemplary. There is a strong emphasis on teamwork in the school and pupils respond to this very positively. Pupils have a great pride in their school and their involvement in developing the school's values makes a marked contribution to their outstanding behaviour. They are proud to wear their colour-coded value wristband earned through good conduct."
"There are strong partnerships with parents who appreciate the way children bring home the Christian values they are taught"
"I will miss the family atmosphere when I leave school where everyone looks out for one another"
"The emphasis on values makes a marked contribution to the pupil's spiritual, moral, social and cultural development"
Our schools embrace collective worship daily. Our VIP assemblies summarise the values so reinforcing the Christian message and providing our pupils with a variety of worship experiences.
Our children are actively involved. Throughout the school, spiritual reflection is encouraged. There are special quiet areas around the schools for reflection and prayer.