Reading
Our approach to reading is multifaceted. It begins with the mechanics of reading combined with an understanding how to be a reader. Most importantly we aim to inspire a LOVE of reading.
This picture sums up the impact of reading nicely...
The diagram below outlines the different elements that are needed to be taught in order to create skilled readers.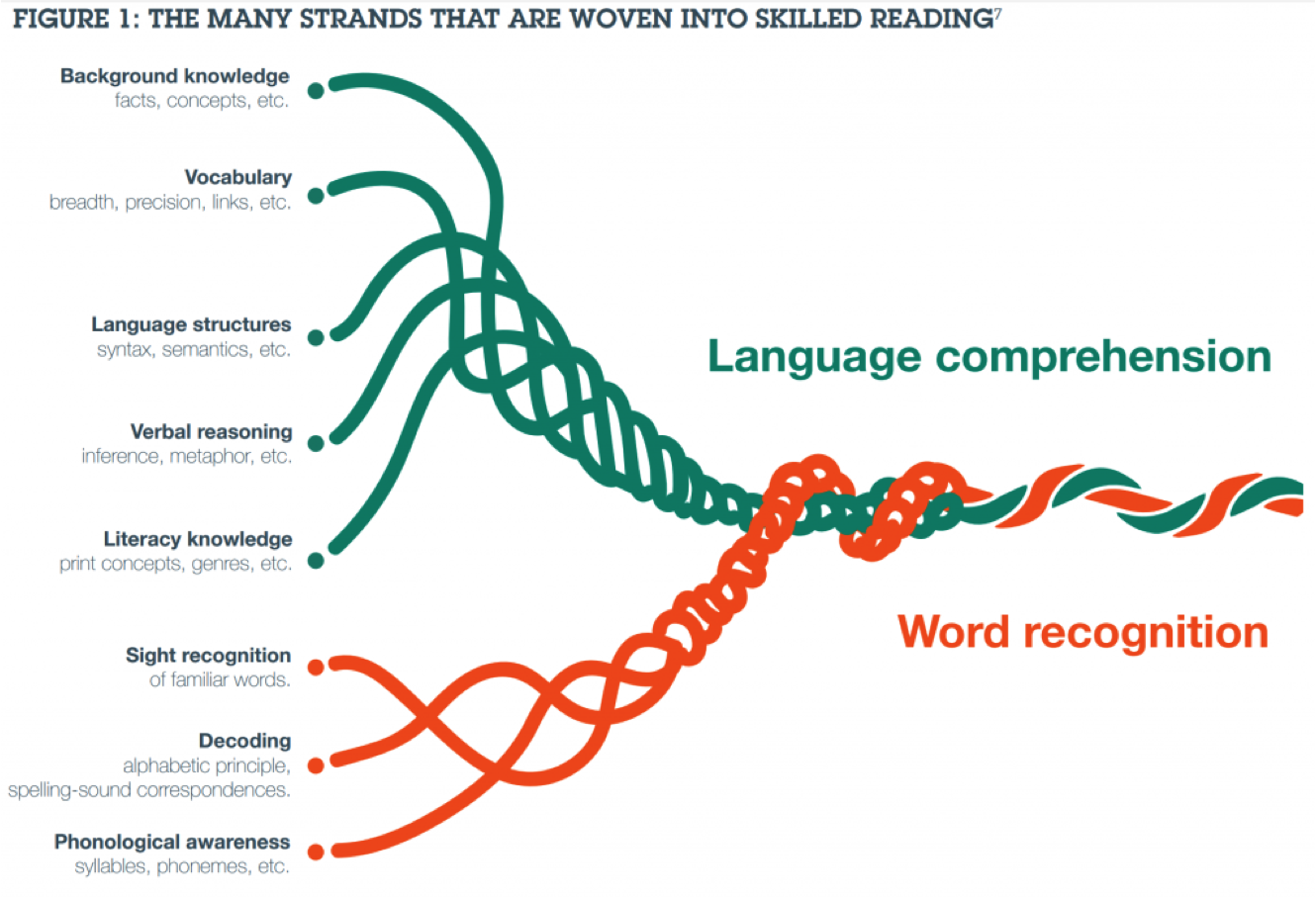 To gain further insight into our reading approach within our schools, please take a look at the Reading presentation below. Suggested texts etc.. can also be found in the links below.